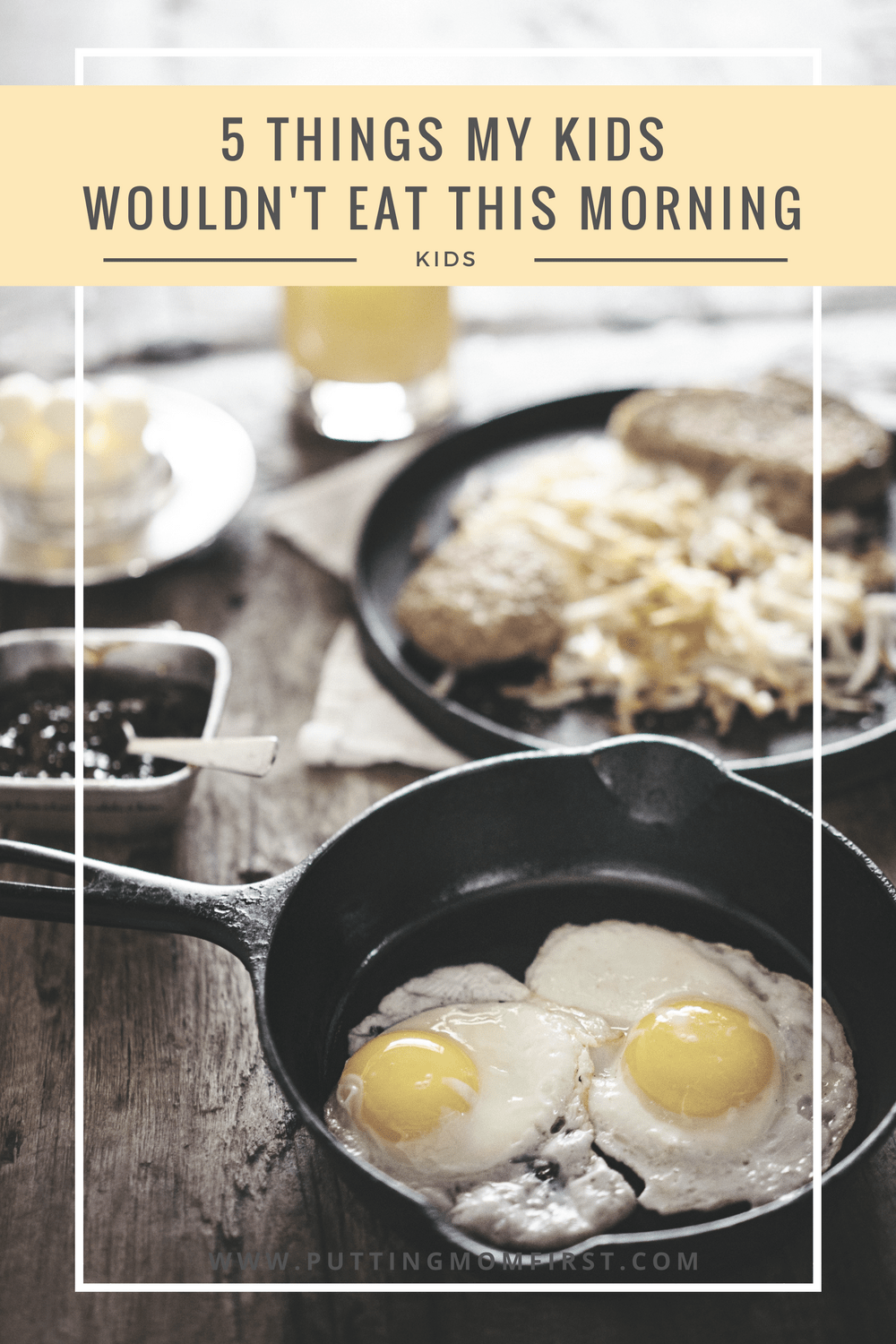 On any given morning, I will have at least one kid who doesn't know what to eat for breakfast. This doesn't seem like such a big deal to most, but it just gets the day off on the wrong foot, for me (and naturally, the kid-in-question).
When I originally started writing this post, it was going to focus on the struggle that most kids on the autism spectrum have, but as I got further in, and spoke to MANY other parents, this is a problem that we all seem to have, across the board.
The first suggestion most people would make is: Involve your kid in making a list of foods that they like. Great idea! Except, I've done that. Repeatedly.
Here are the 5 categories my kids can choose from (in today's case, they are the 5 things my kids wouldn't eat this morning):
Cereal

Oatmeal


Yogurt


Waffles (don't judge me, you do it too!)


Eggs (when I'm feeling extra nice. Doesn't happen too often. I'm not that nice when I'm rushing in the morning.)


This list is typically a great help, because it gives the kids a bit of a focus. The problem is actually ME!
Because I want to be nice, there are flavour options in each category available. I'm a friggin' restaurant!
The more choices offered, though, and the whole plan goes down the toilet.
What ends up happening, you ask? None of the options are what they want. They're not "feeling it." 
Why, you ask? Maybe the stars are not properly aligned. Maybe they had a weird dream where they were attacked by breakfast foods overnight. Maybe they are working on seeing how long it takes until I lose my mind!
So this is how it goes – if you don't choose, you don't eat. So, sorry to the teachers that are going to have to deal with your cranky ass all morning until you break down and eat your lunch for morning snack! I'll try and have a decent supper ready when you get your butt back home (TRY, being the key word).
Hopefully, tomorrow, you'll be able to make a damn decision in the morning! (Maybe start thinking about it tonight, K?)
What are some of your kids' favourite (AND EASY) breakfast ideas that get them going in the morning?
Comment below and I will send out a post with all your great suggestions!