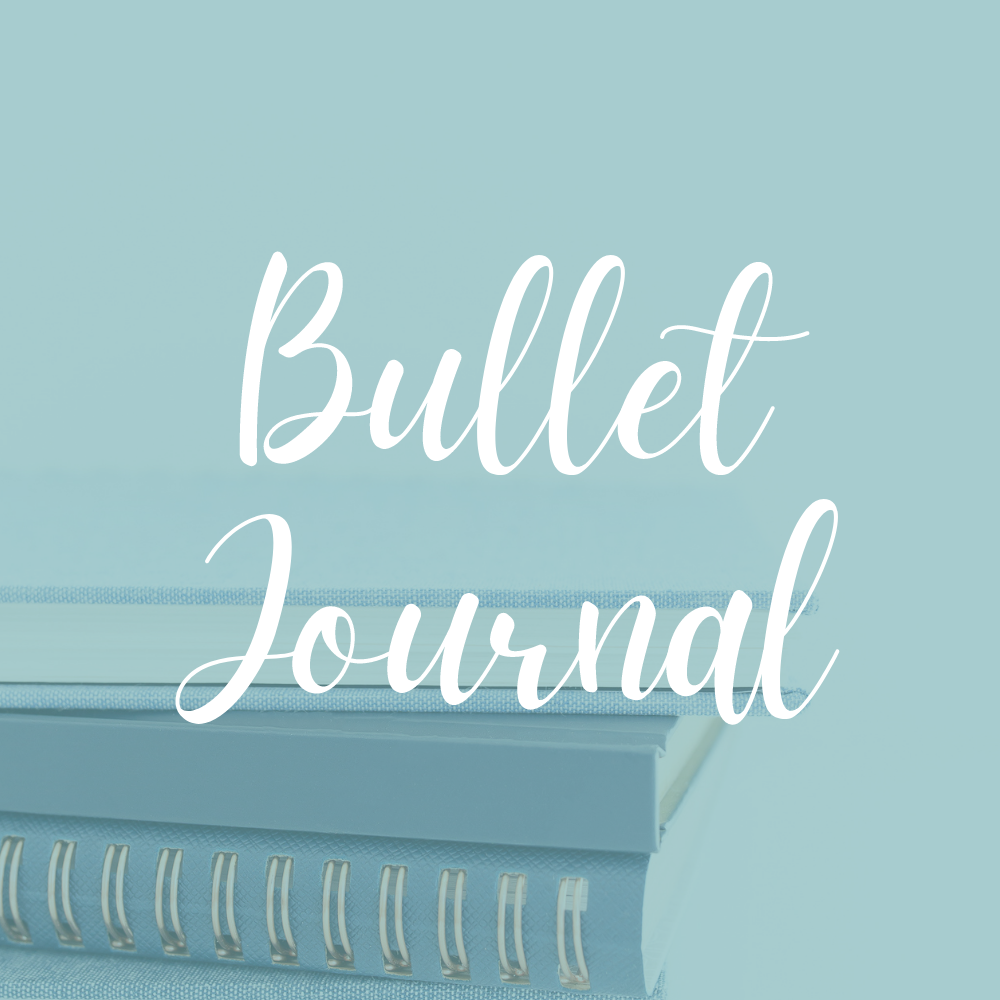 You've asked, I've answered! Please find links below to some of my favourite Bullet Journal supplies.
The images below are affiliate links. If you click on an affiliate link and buy something, I may receive a very small commission, which helps me keep this blog up and running. It does NOT result in additional charges to you or cost you anything extra. Thank you so much for your support!
Notebooks

I've used both the Moleskine Large and Leuchtturm 1917 A5 journals. I really like the dotted pages best as they give me guidance, but allow me to also be creative (when I feel like it!). The Leuchtturm 1917
is a bit larger and has thicker paper than the Moleskine. I like them both, but the Leuchtturm allows me to use a larger variety of pens since the thicker pages limit the bleed on ink-heavy pens.
Markers

I belong to a bunch of Facebook groups for bullet journal fans, and these Zebra Mildliners kept popping up again and again. I thought it was just hype. Until a friend brought them back for me when she went on a trip to the US and I am IN LOVE! They are double sided, so I often use the thin-tipped side to make headers or design my journal pages. They were an amazing addition to my pencil case.

When I started bullet journaling, I started seeing all types of amazing calligraphy and bounce lettering that I loved and wanted to learn how to do. Most of the people that really know what they are doing, graduate onto Tombow brush pens. Since I wasn't ready to invest in those yet, I went the less expensive route, on the many suggestions of brush calligraphy pros, and got me some Crayola Supertips. They do not disappoint. I still need to practice though.

These Pentel Fude Sign Pens came to my attention by hand.lettered.and.loved on Instagram. They aren't as difficult to learn to use as a brush pen and the results are amazing! I really love these pens!
Pens

The Staedtler Triplus Fineliners were the first pens that I used when I started my bullet journal journey. They allowed me to practice doing faux-calligraphy with a great final result. They don't bleed through the Moleskine paper and they come in a ton of great colours.

I first discovered the Frixion pens when I got the Rocketwave microwaveable notebook through Kickstarter when it was first launched a few years ago. It came with a Frixion 0.7 pen and I loved it (the notebook was great, but the pen rocked my world!)! When they came out with the clicker (I always prefer a clicker to a cap!), and then a finer point pen, I never looked back. I make a lot of changes and mistakes in my journal. This keeps me calmer. All mistakes can be corrected. Good life lessons through writing instruments.
I always keep my eyes open for new pens and markers, so you may see some new items when you come back next time!